Root for America's Team During Your Stay at Our Hotel in Arlington, Texas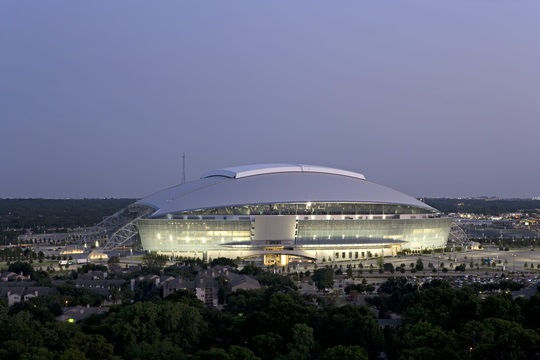 As the closest full-service hotel near AT&T Stadium, home to the Dallas Cowboys, Sheraton Arlington Hotel is a fantastic choice for sports fans visiting the area. See America's Team play a game or catch your favorite musical performance at this state-of-the-art sporting and entertainment facility. Book your next stay at Sheraton Arlington Hotel and enjoy our best available rates.
Upcoming Events
Sun, Sep 10 vs. NY Giants 8:30 PM
Sun, Oct 1 vs. LA Rams 1:00 PM
Sun, Oct 8 vs. Green Bay 4:25 PM
9 Sun, Nov 5 vs. Kansas City 4:25 PM
11 Sun, Nov 19 vs. Philadelphia 8:30 PM
12 Thu, Nov 23 vs. LA Chargers 4:30 PM
13 Thu, Nov 30 vs. Washington 8:25 PM
16 Sun, Dec 24 vs. Seattle 4:25 PM
Take a Tour of the Stadium
There are now two exciting ways to tour AT&T Stadium. If you are interested in touring the entire stadium, and going home with a head full of facts and figures about the world's largest domed structure, then the VIP Guided Tour is your best option. If you'd rather take your time and explore just the most popular highlights on the Event Level, then the Self-Guided Tour is for you.
Tour times: Monday - Saturday 10 am - 6 pm (Last Tour Departs at 4:30 pm) and Sundays 11 am - 5 pm (Last Tour Departs at 3:30 pm)
For easy transportation to and from AT&T Stadium, check out the Arlington Trolley. Click here for more information about the trolley.